Night life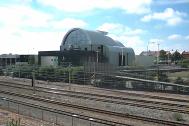 The main nightclub area in Perth is Northbridge. Located just... north of the bridge (the old horse-shoe bridge) it is an area about four blocks by four (1 km2) with about 20 night clubs, 10 pubs, and 100+ restaurants. The only problem with Northbridge on a Friday or Saturday night is getting a taxi home... unless you know where to get one (the James Street off-ramp from the Freeway, but that is just between me and you, right:) ).
Fremantle also comes alive on weekends with its selection of restaurants and cafés.
There are many cinema complexes, mostly near the large shopping centres, such as Galeria Morley, Innaloo Shopping Centre, and Warwick to name a few. The largest is Innaloo, with 12 screens. You can see what is on at the mainstream cinemas by checking out Greater Union or Hoyts.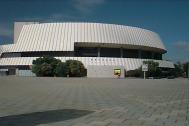 One of the main band venues for mainstream entertainment is the Perth Entertainment Center, a building that, from a distance, resembles a giant hamburger!
---
James Bromberger (james@rcpt.to)