Burswood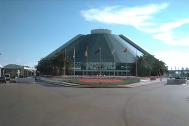 Burswood International Resort Casino is where the Hopman Cup Tennis Tournament is held. It is also the location of the only Casino in Perth, a large entertainment/conference venue, and a big hotel.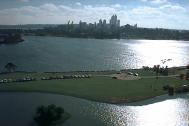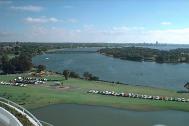 From the Presidential Suite there are fantastic views to the city (right) and down the Swan past herrison island (left).
One of the most impressive things about this entire complex is that it is built on top of a reclaimed rubbish dumping site - a long cry from what it is today.
---
---
James Bromberger (james_AT_rcpt.to)