JEB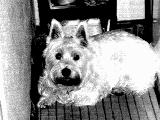 Gemma, West Highland White Terrier. 19 June 1990 — 31 August 1998.
My name is JEB (James Bromberger), and I live in Perth at the moment.
I studied French and IT at university doing a Bachelor of Computing and Mathematics, permitting me and my wife to indulge in our passion: travel! I've been to France and Réunion Island, Bali, Hong Kong, Singapore, the USA, New Zealand, England (where I was born) Italy (love Capri), Switzerland, Belgium, Luxembourg, Spain, Switzerland, Portugal, Norway, Sweden, Denmark, Lichenstein, Hugary, Chezch Republic, Austria...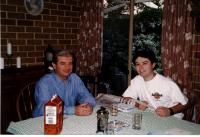 My father and me, June 5, 1995.
Contact Details